How to make your own chili dryer
Apr 14, 2022
Now when we dry the chili, we use more equipment to quickly dry and dehydrate the chili. In order to save costs, some chili growers and processing plants buy chili dryers directly, and some make their own chili dryer equipment.
How to make your own chili dryer?
At present, the chili dryer made by ourselves is generally used in the dry chili drying room. With the help of the traditional earth house and hot air, the chili is dried and processed. Some are to transform a room into a box of the chili drying room, and then install multiple hot air circulation fans at the upper and lower parts of the house to continuously enter hot air and extract wet air. In this way, the hot air can be circulated quickly, so as to realize the rapid drying and processing of chili.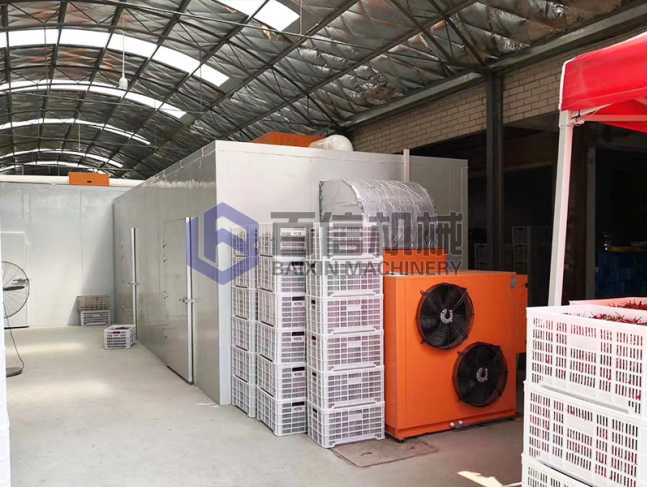 In the past, people often used coal-fired earth houses. After burning the coal, the hot air generated was transported to the drying room with the help of the air duct to bake the chili at a high temperature. This traditional chili dryer equipment, because the temperature control is unreasonable, so. The dried chili has different colors and even uneven dryness, which seriously affects the quality of chili.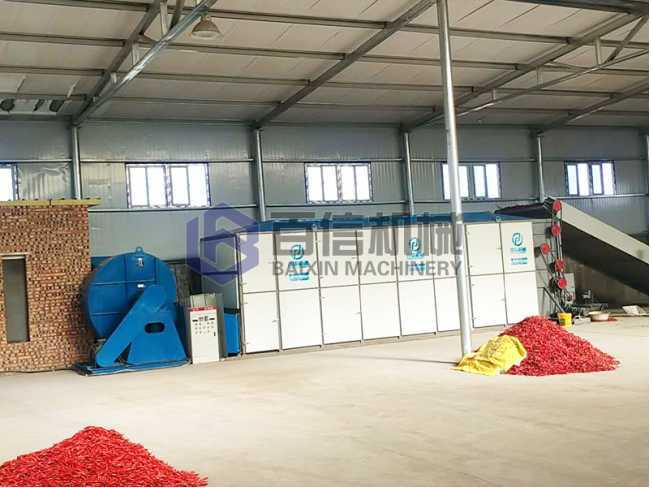 At present, with the requirements of local environmental protection, the traditional coal-fired and firewood-fired drying boilers have been gradually eliminated and replaced by more energy-saving and environmental friendly heat pump air dryer or equipment using natural gas, steam, biomass particles, fuel oil, and other drying methods.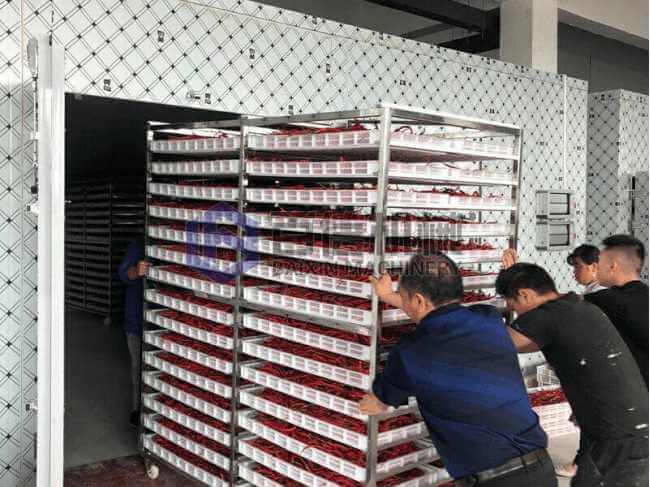 What harm does a homemade chili dryer have?
At present, the self-made chili dryer can not be reasonably controlled in many aspects, and there is the possibility of fire. The drying temperature is not easy to control. And. The gas produced by burning coal is also easy to cause secondary pollution to chili. Moreover, the drying condition of chili needs to be checked manually time, otherwise, the chili is easy to dry and the effect is not good.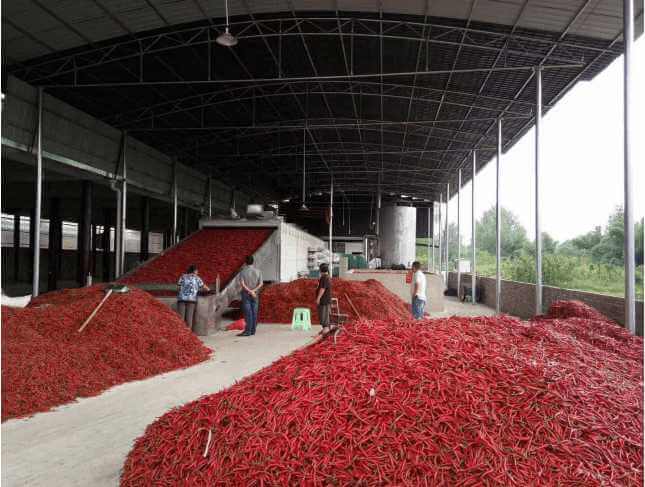 In addition, the traditional self-made chili dryer can not be guaranteed in terms of drying efficiency. Therefore, with the change of the current market environment, the traditional self-made chili dryer has been gradually abandoned by people.
The above is how to make a self-made chili dryer introduced by Baixin mechanical drying manufacturer. Because we use chili drying equipment to dry chili, the demand is low cost and good effect. The traditional self-made chili dryer has a poor effect, long cycle, and high drying cost. Therefore, we suggest that you choose formal manufacturers and formal chili dryer equipment.