Q

Now we plan to make the drying project, what should we do?

A

Firstly, we need to know the original moisture content of the material and after drying the final moisture content that you want to achieve. Secondly, please tell us what is your required capacity per hour or per day? Thirdly, what kind of fuel do you want to use? Coal, gas, electrical, or others. We can according to your answer recommend you the accurate drying model and design the matching heating system for your project.

Q

What kind of drying machine is suitable for me?

A

We offer three types of food dryer machines: multi-layer belt drying machine, heat pump drying machine, and microwave food drying machine. Generally speaking, the multi-layer belt drying machine is more suitable for large-scale food drying, heat pump drying machine tends to be easier to operate and frequently used in the small and medium drying process, and The microwave dryer has higher drying efficiency and sterilization function. Based on your production situation, you can choose the suitable one.

Q

Does drying affect the nutritional value of food?

A

Generally speaking, food drying is the least damaging form of food preservation. Here are some specifics: Vitamin A is retained during the drying process. The caloric value of fresh food stays the same when it is dried. Some dried foods, fruits, for example, taste sweeter because the water has been removed and the sugar is concentrated. Dried fruits and vegetables are high in fiber and carbohydrates, neither of which is affected by drying. Dried fruits and vegetables are naturally low in fat.

Q

What factors affect the drying time?

A

That depends on a number of variables so there is no fixed answer to this question. There are some factors for your reference. The water content of the materials. The sugar content of materials. The size of the piece of raw materials. the temperature you want to dry at. the surrounding environment. the desired texture of the end result. The most important is that whether the dryer you chose is suitable for drying.

Q

Do you provide equipment operation training?

A

Yes. We can send professional engineers to the working site to guide the installation, adjustment, and operation training. All of our engineers have passports.

Q

Can I specify the heat source?

A

Yes, the general machine can use electricity or natural gas as a heat source. Mesh belt dryers can use electricity and natural gas as well as steam or coal. A wide range of heat sources, which is available for customers to choose independently.

Q

How do you pack and transport?

A

We will pack the small parts of these Mesh Belt Dryers into a wooden box, and deliver the whole machine in a container without packing to prevent them from destroying during transportation, we will choose a convenient and economic way to deliver the machine. Besides, we will try our best to meet your request if you have any demand about package and shipping.

Q

What is your Payment Terms?

A

Regular payment terms are T/T, L/C, Western Union, Paypal, other payment terms can be negotiated.

Q

What is the delivery time?

A

For the regular equipment, the delivery will be 10~25 days. For customized drying production line will be further negotiated with us.

Q

What about the Warranty?

A

We are committed to every food dryer machine before delivery through professional commissioning debugging to ensure that the machine is best for you. And solemnly promise you can machine warranty for one year, Long-term to provide an after-sale spare parts service cost price.

A

Yes, if you want to become our distributor in your place, we are a pleasure that we share profits and cooperate.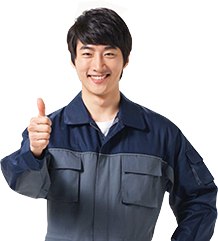 Your question is not above, please click to view more
CONTACT US