How much is the price of pepper drying box / drying room
Apr 14, 2022
In order to store pepper for a long time, we usually choose to dehydrate and dry the pepper. In the process of drying pepper, we generally choose different pepper drying equipment according to different drying output, such as pepper drying oven with small and medium output and pepper mesh belt dryer with large output. What is the price of pepper drying oven / drying room? Today, Baixin dryer manufacturer will introduce it to you.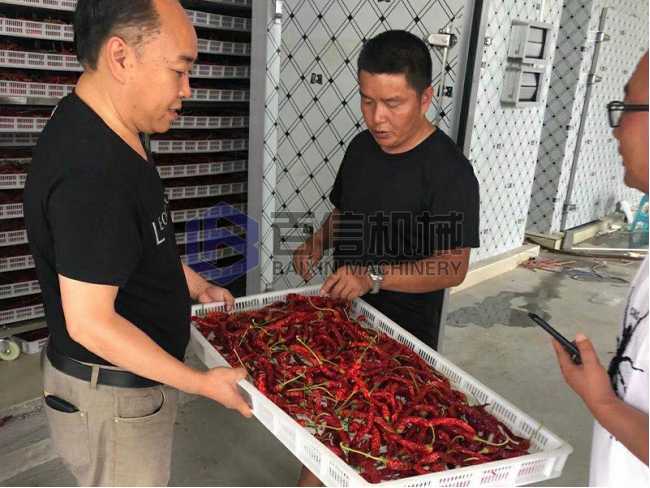 Price introduction of pepper drying box / drying room:
The Pepper drying box /drying room is generally suitable for drying pepper with small and medium yield. The smaller pepper drying box can dry 100kg pepper (fresh pepper) at a time, and the power consumption is once per hour, and the price is about 3500-7500 US dollars.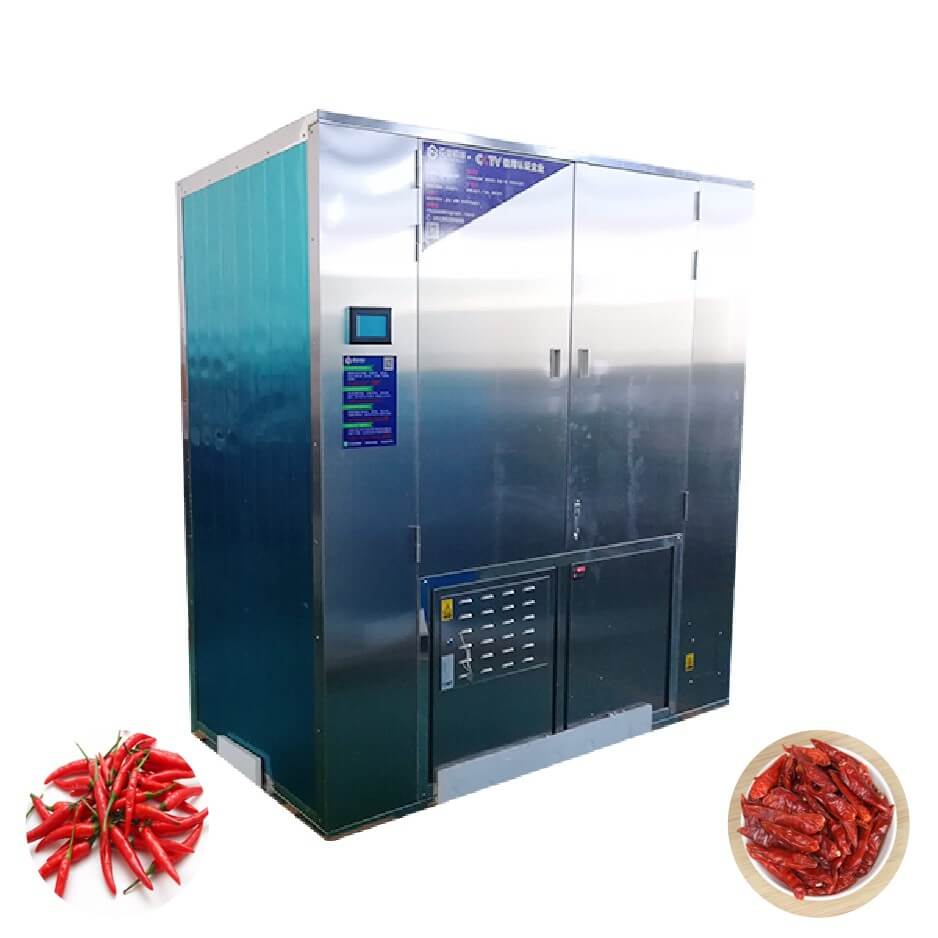 The larger output is the pepper drying room. The pepper drying output ranges from hundreds of kilograms to thousands of kilograms, and the price ranges from 8000 US dollars to 40000 US dollars. The heat pump power and electric heating tube power of different equipment sizes are different. The specific price should be consulted with the salesperson of the pepper drying manufacturer. The power consumption of the pepper drying box/drying room is relatively low, because it is a closed space, which can improve the utilization rate of heat and save energy more.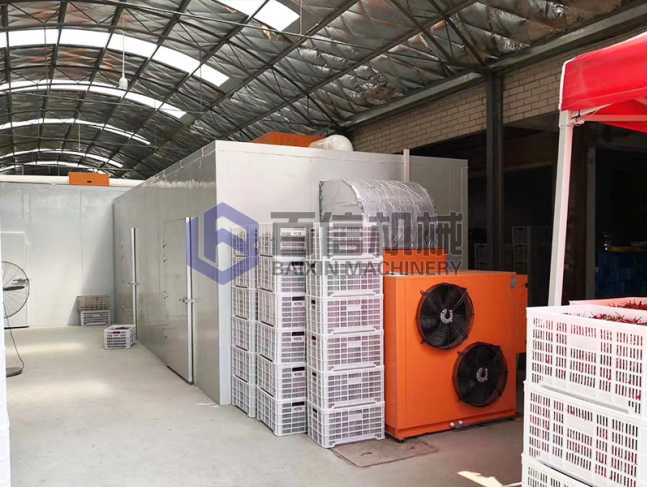 Advantages of pepper drying box / drying room:
Moderate yield
The output of pepper drying box / drying room is medium, which can fully meet the drying needs of family or farmers. It covers a small area and reduces the cost of purchasing drying machines.
High drying quality
The pepper drying box / drying room adopts advanced drying technology and implements intelligent drying. The drying technology is more scientific and reasonable, the pepper drying is more uniform, and the color and taste are maintained better. It has a strong market competitive advantage in sales.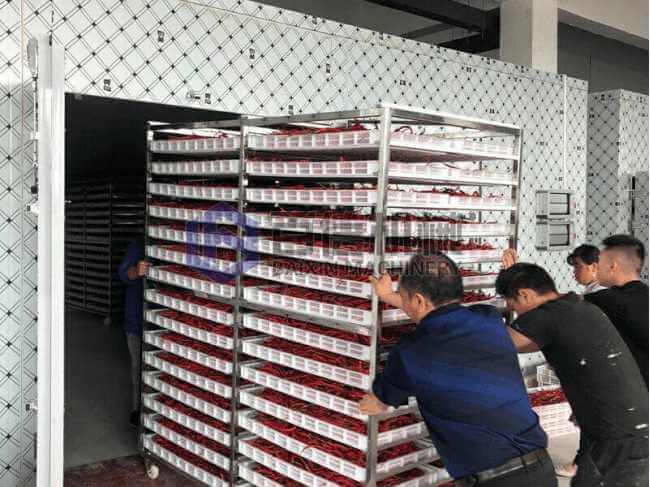 Flexible heat source mode
Pepper drying box/drying room can use electric energy or air energy heat pump as heat source, which is energy-saving and environment-friendly. Coal, wood, and natural gas can also be used as energy sources to save costs.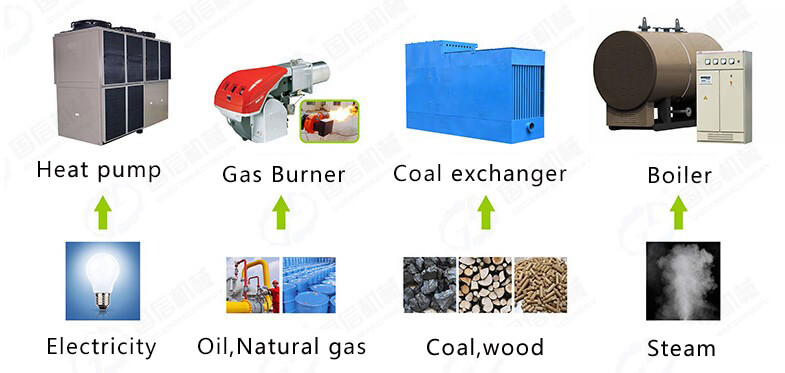 The above is the price of the pepper drying box/drying room introduced by Baixin dryer manufacturer. If you want to know more about the price information of pepper drying box/drying room, please contact us and we will serve you wholeheartedly!