How to Choose the Right Chili Dryer
Mar 28, 2022
Chili is an important vegetable and spice, and is grown on a large scale all over the world, making them a very popular condiment.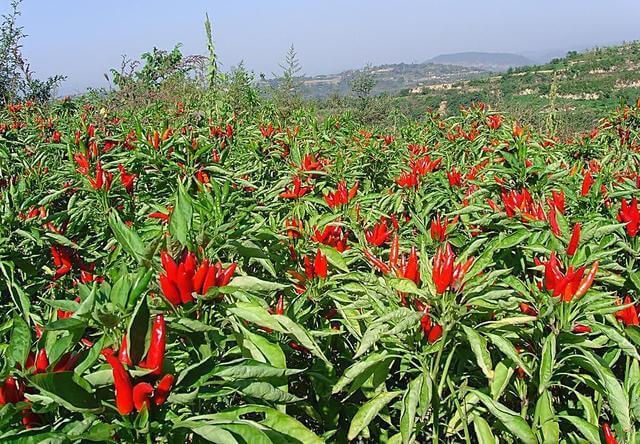 There are two main methods of drying chili: sun-drying and dryer drying. The sun drying method is relatively simple. It is enough to spread the chili evenly under the sun for drying, and the drying time is about 10-15 days. However, this drying method is not only inefficient, but also requires a large area of chili drying site, and is very easily affected by the weather.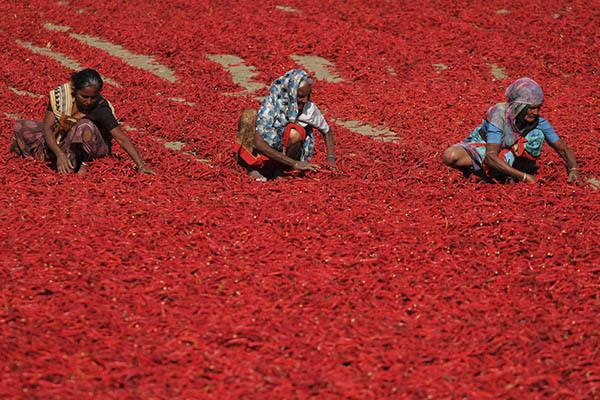 Therefore, traditional chili processing methods can no longer meet the needs of many chili growers and chili processing manufacturers. Many customers choose to use chili dryer equipment to dry chili. Today, I will explain to you how to choose the right chili dryer, not only to learn how to choose, but also to choose a set of equipment that can contribute high profits to us.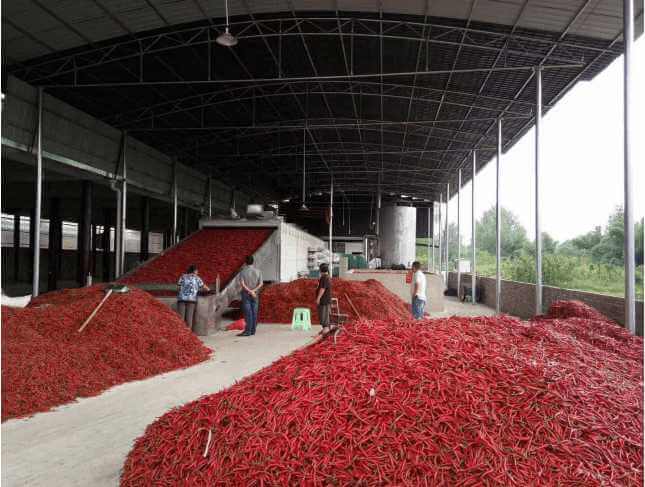 1. How much chili is produced per day?
When purchasing equipment, the manufacturer will ask you what your estimated output is. This is very important, because the manufacturer will plan for you how much equipment to buy based on your output. If the equipment is purchased too large, the energy consumption during the production process will be high, resulting in unnecessary waste. However, if the equipment is purchased too small and the drying is not done in time, the wet chili will rot and cause losses to you. So it is important that the equipment is sized for your output.
If the processing volume of chili per day is about several thousand kilograms, then the chili drying room can meet the daily processing needs. The processing volume of this drying room equipment is about 200-5000 kilograms per day, and the processing size can also be customized.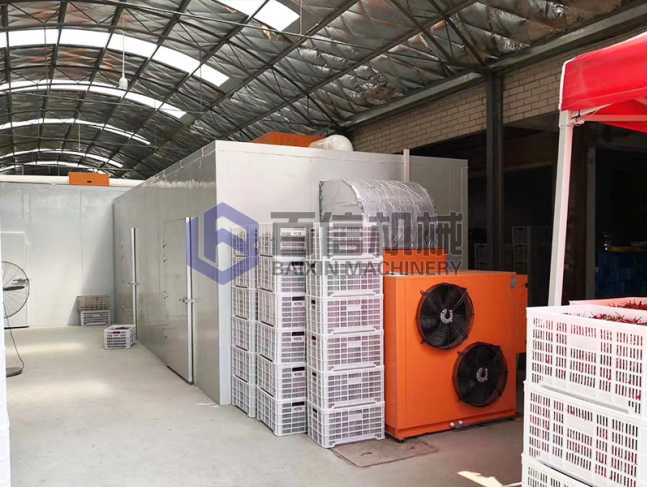 If the daily amount of chili drying is relatively large, it is necessary to use continuous chili drying equipment. The length of the oven and the number of layers of mesh belts can be customized. The daily processing amount of chili ranges from several tons to dozens of tons. We can Reasonable selection and matching according to your own processing requirements.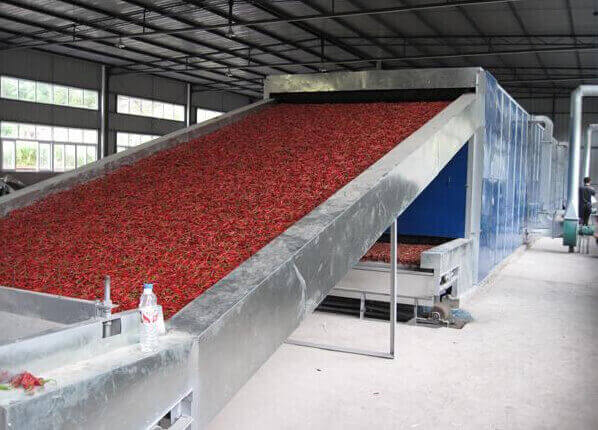 Drying process of chili drying room:
The chili drying room is a new type of energy-saving chili drying equipment that integrates ventilation, heating and moisture removal. It consists of a heat pump host, an insulation board room, a circulating fan, etc. Utilization rate, durability and good stability, which greatly saves operating costs, and different sizes of chili drying room equipment can be used for different output.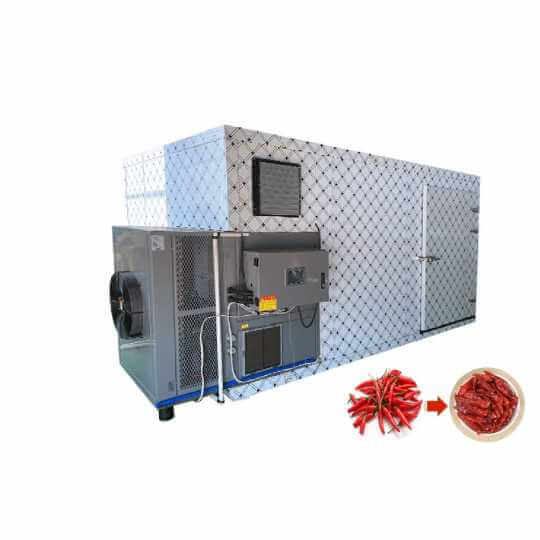 Mesh belt chili dryer drying process:
The mesh belt chili dryer, also known as the multi-layer chili dryer, is a special equipment for dehydrating and drying fresh chili. It consists of main components such as heat exchanger and dehumidification fan. It can be applied to the processing of various foods, fruits and vegetables.

2.What heat source method to choose?
The chili drying equipment produced by Baixin supports a variety of heat sources, such as electricity, coal, gas, diesel, biological particles, etc.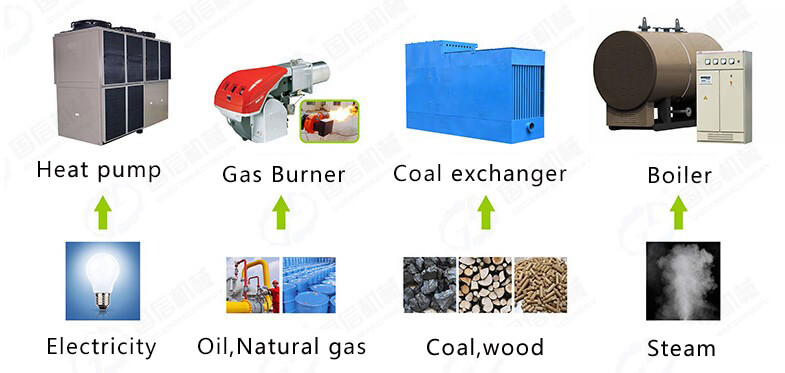 The heat source method is related to several points: drying effect, investment cost, and production cost. Let's clarify what these points mean.
Drying effect: Because the drying materials are different, which heat source method is more suitable also has different attention, because the temperature of different heat source methods is different, some materials are suitable for high-temperature drying, while some are suitable for low-temperature multi-stage drying, so if For drying chili, heat pump drying, gas drying and coal-fired drying are suitable. The drying effect is good.
Investment cost: When purchasing equipment, each customer has its own budget, and the investment cost of different heat source methods is different. For example, the investment cost of heat pump drying is higher, and the cost of coal heating is relatively low. For less, customers can prioritize coal heating.
Production cost: As mentioned above, the investment cost of heat pump heating is high, but its operating cost is relatively low, so we should not only consider the investment cost, but also the production cost.
I hope the above summary will help you with your purchase. If you are still choosing a manufacturer, or you still do not understand the product, you can go to Baixin to inspect the equipment. From pre-sales to after-sales, there is a complete system to help you choose equipment and make good use of equipment!