Chili Dryer Price/How to Choose a Chili Dryer
Mar 29, 2022
Chili is an important vegetable and spice in the world and is grown on a large scale all over the world. People choose to dry the chili for long-term preservation. There are two main methods of drying chili: sun-drying and chili dryer drying. Although the sun drying method has zero cost and is extremely simple, this drying method is not only inefficient, but also requires a lot of space for chili drying. It is very large and is easily affected by the weather. This method of drying chili has poor quality, low efficiency, high labor intensity, and small processing capacity. Moreover, chili is edible, which is easy to cause pollution. Therefore, traditional chili processing methods can no longer meet the needs of many chili growers and chili processing manufacturers. Many customers choose to use chili dryer equipment to dry chili. Improve production efficiency and create greater economic benefits. Different types of chili drying and processing equipment have different types and prices. So how much does a chili dryer cost? How to choose?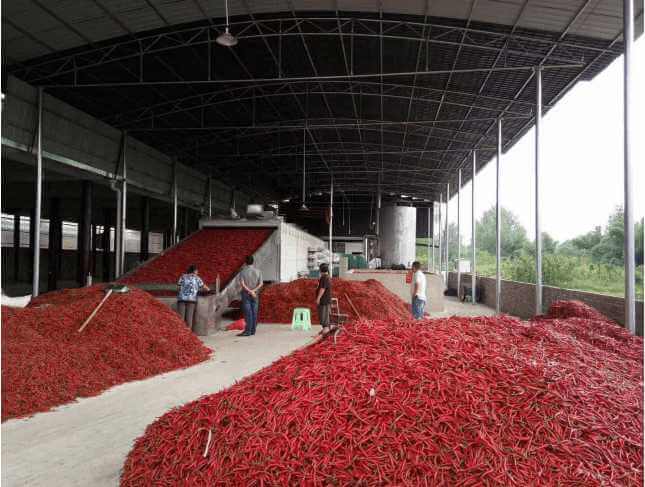 First of all, the chili drying equipment is a customized machine. Different manufacturers have different production technologies and drying levels. The performance, efficiency, and configuration of the chili drying equipment produced are different, so the price will naturally vary greatly.
The price of the commonly used chili drying room is about 3,500-50,000 US dollars, and the price of the chili mesh belt dryer is about 30,000-100,000 US dollars. In addition to the basic equipment models, customized processing can also be carried out. and quotes.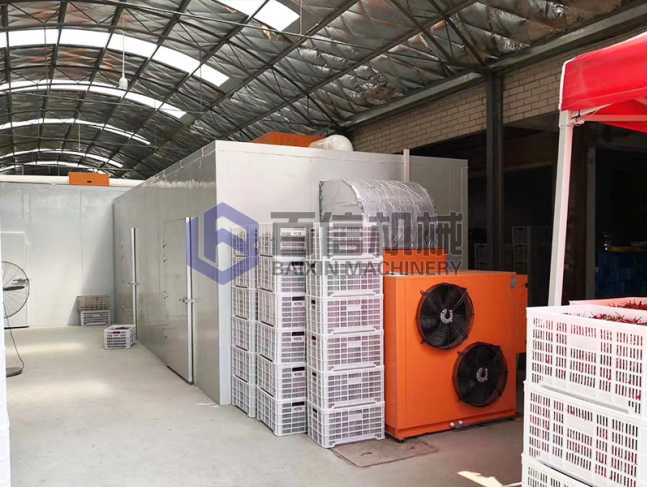 How to choose a chili dryer?
First of all, it depends on our chili processing demand. For large output, use chili mesh belt drying equipment, and for small output use chili drying room.
If the processing volume of chili per day is about several thousand kilograms, then the chili drying room can meet the daily processing needs. The processing volume of this drying room equipment is about 200-5000 kilograms per day, and the processing size can also be customized.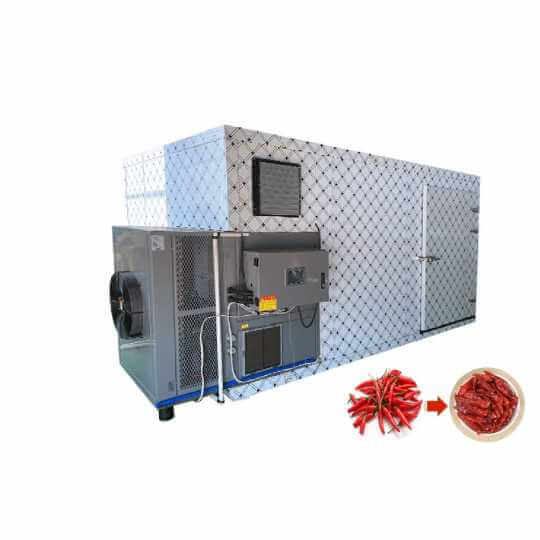 If the daily amount of chili drying is relatively large, it is necessary to use continuous chili drying equipment. The length of the oven and the number of layers of mesh belts can be customized. The daily processing amount of chili ranges from several tons to dozens of tons. We can Reasonable selection and matching according to your own processing requirements.

Is there a difference between a mesh belt chili dryer and a drying room?
The drying principle of these two kinds of chili drying equipment is the same, but there are differences in equipment shape, configuration, drying method, output size, drying efficiency, and so on.
The mesh belt type chili dryer is a dynamic chili drying method, and the chili drying room is a static drying equipment. The mesh belt continuous drying method has a relatively large drying output, while the chili drying room has a small output.
The above is the detailed answer to the price of chili dryer summarized by Baixin drying manufacturer for everyone.
If you need to purchase a chili dryer or want to know more about chili drying, please contact us.